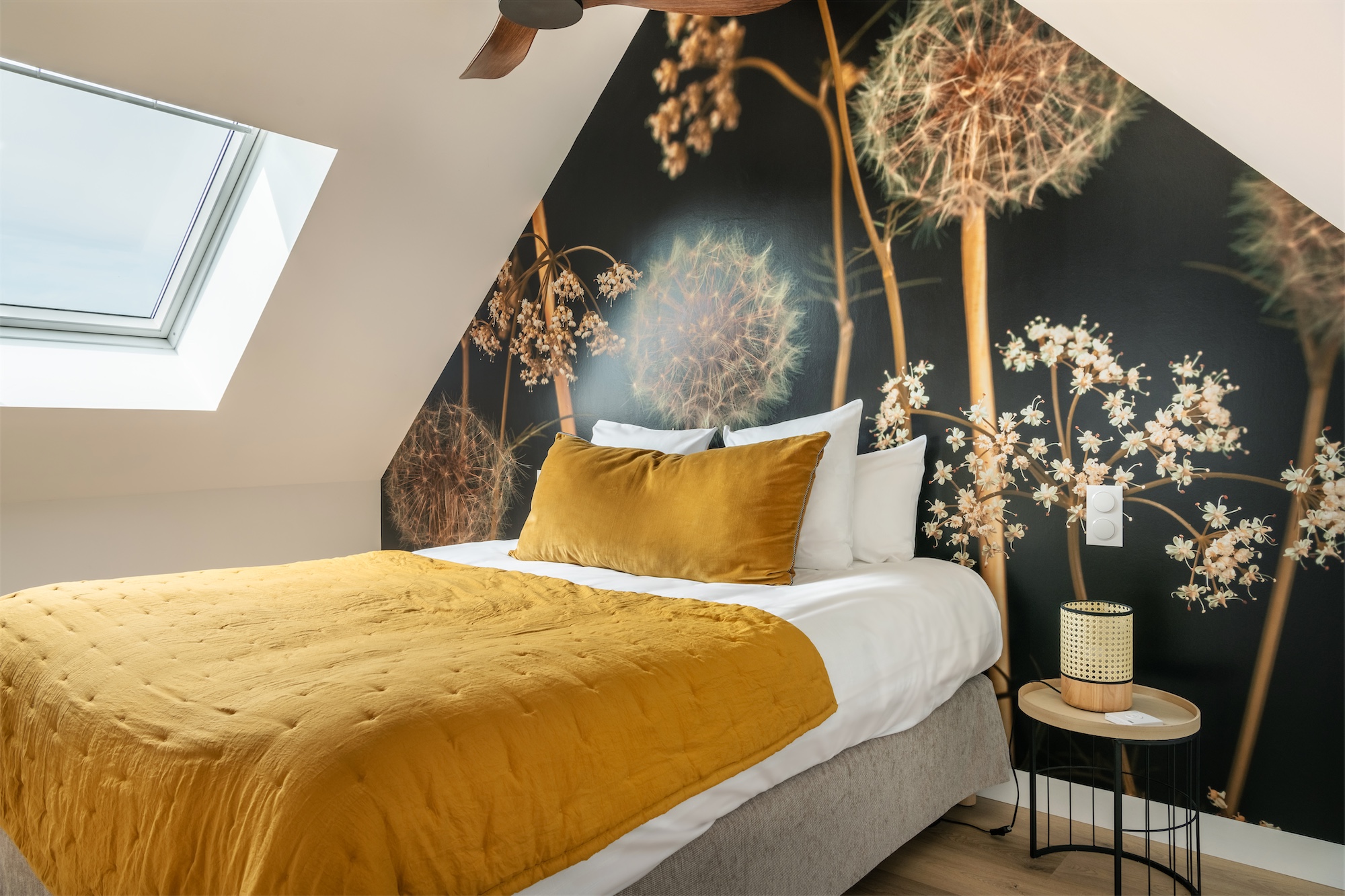 Canopée
Another way to sleep under the stars
Book here
The Centre-Val de Loire region is home to large natural areas. It is also an environment which awakens the senses with its authentic flavours, its artists and craftsmen, its mysterious land and its legends which have have crossed the ages.

Canopée is the 40m2 master bedroom of the guesthouse « Une Escale En Berry ».

An attic conversion , it offers a space dedicated to parents with its queen size bed (160x200) and a cocooning area for children with twin beds (80x190).
Each has a view to the starlit sky. The walls behind the beds reflect the lightness of nature and the wind for a gentle and undisturbed night.
The black taps in the shower room gently highlight the contrast between night and day. In this cosy nest under the roof, one can add stars to his dreams and enjoy the magic of the sky...
Book here
Canopée - Photos